Published: May 23, 2022 |
Anahi Quintana receives Imogene Maxon Early Educator Award
The Imogene "Jean" Maxon Early Educator Award is awarded to a BVSD educator with up to three years of classroom experience who demonstrates the drive, stamina, and vision of a career educator.
We recognized four finalists for this year's award at the 29th Annual Impact Awards on May 23, including:
Henry Huettel, a first grade teacher at Kohl Elementary
Kayleigh Esswein, an English and humanities teacher at Peak to Peak High School
Anahi Quintana, a 6th grade ELA teacher at Broomfield Heights Middle, and
Sophia Real, a first and second grade teacher at Columbine Elementary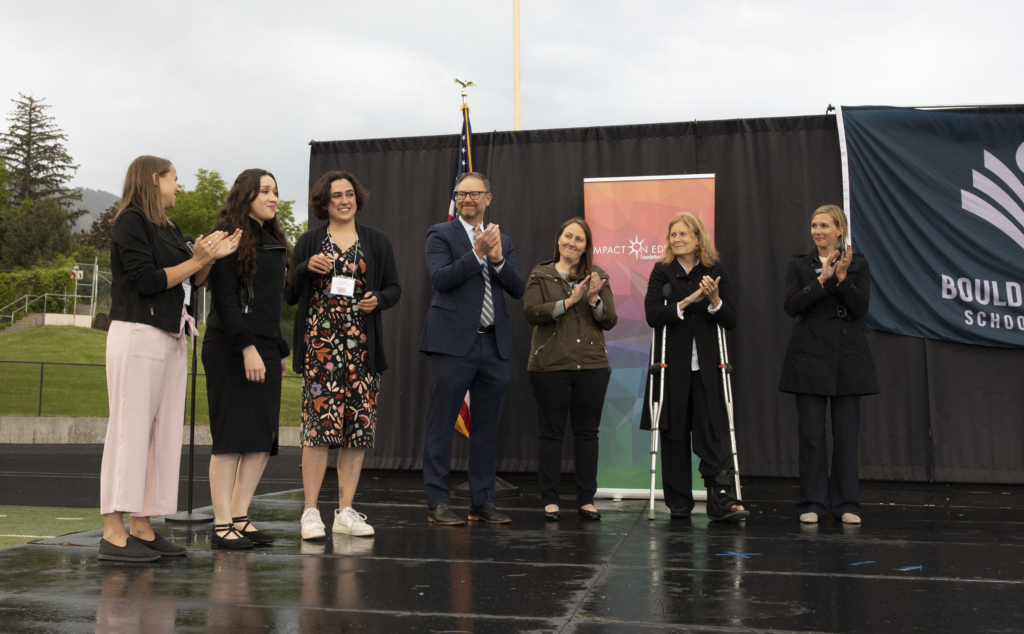 Congratulations to Anahi Quintana
Dr. Lora de la Cruz, BVSD Deputy Superintendent, announced the 2022 Imogene Maxon Early Educator Award winner, Anahi Quintana. Her colleagues told us:
"Anahi works beyond the walls of her classroom to reach parents and community members and has an "all together now" approach to student success."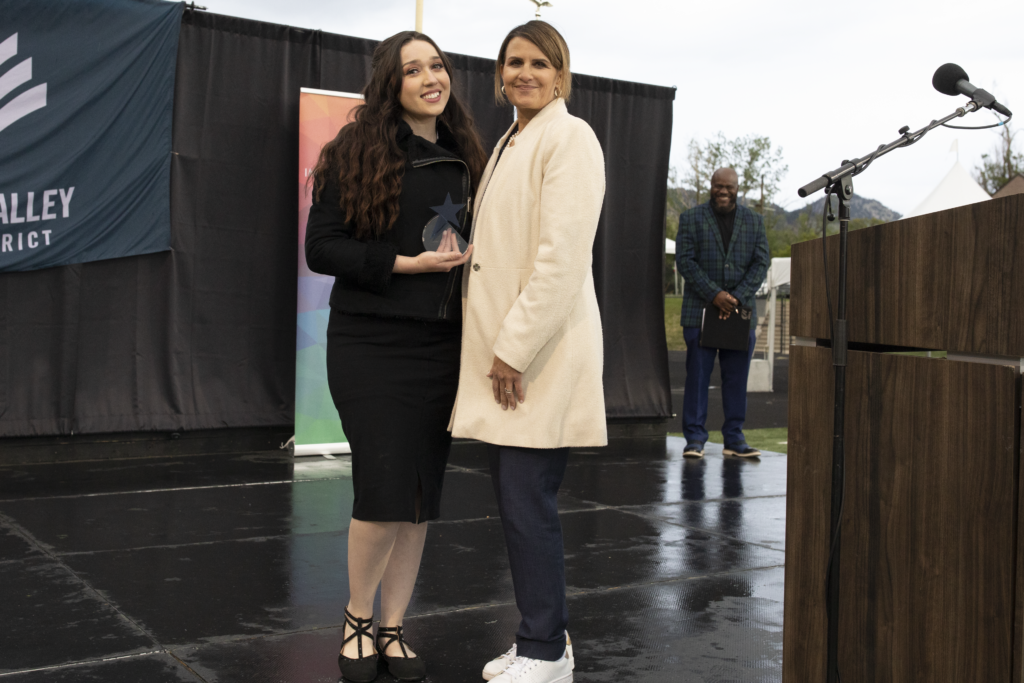 About Imogene Maxon
Imogene Maxon was a lifelong educator who taught with the Boulder Valley School District. In 2020 we received a bequest from her estate and created the Imogene "Jean" Maxon Early Educator Award in her honor. Imogene believed strongly in the impact of teachers who spend a lifetime honing instruction and learning practices and positively impacting countless students within the classroom.