Published: January 20, 2023 |
Staff Spotlight: Ali Cortez
Our Community Partnerships Manager, Ali Cortez, has been involved with Impact on Education for many years. Her first foray into our work was attending our gala, then known as Razzle Dazzle, in 2018. She started volunteering with us soon after, helping us plan future galas and special events.
After the Marshall Fire, our staff team of four was working hard to support everyone impacted throughout the BVSD community. Ali raised her hand to lead a key project in January 2022 that we came to call, "Comfort Kits." She did everything from finding an available warehouse, to managing donations from JanSport, the Boulder Bookstore, AAA – The Auto Group, and Grandrabbit's Toy Shoppe, to managing over 40 volunteers who helped assemble and distribute the Comfort Kits to over 900 students.
Having volunteer support in the weeks after the Marshall Fire was an important part of our ability to respond swiftly to the needs of our community. It also helped us realize that having a staff member focused on building community partnerships would be a great addition to our team. We created a new Community Partnerships Manager role that spring and were thrilled when Ali submitted an application.
Why Ali believes in our mission
After spending the majority of her career as a project manager in high tech, Ali always felt she was missing opportunities to give back to the community. She chaired numerous school fundraising events over the course of 10 years and fostered strong relationships within the community.
After volunteering with Impact on Education for four years, she knew that she could put her professional leadership, communication and relationship management skills to use at the foundation. Ali says, "I felt like I hit the jackpot when the Community Partnerships role at Impact on Education enabled me to shift into a career that would allow me to support the students in our local public school system."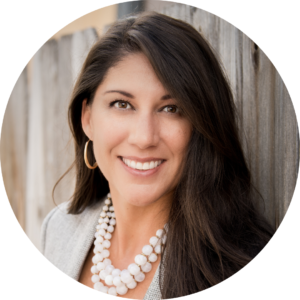 "Education goes far beyond shaping us as individuals, it helps us become better citizens and helps us build better societies. Our teachers guide our students through academics, while also cultivating a lifelong desire to learn and grow, in a safe environment. I am in awe of the teachers and staff in our District, and want nothing more than to support them in any way I can."

Ali Cortez, Community Partnerships Manager
More about Ali
She's a Colorado native, and head over heels in love with our beautiful State. She lived in the Bay Area for over 16 years, but knew it was time to come home when she married and had children. Her family moved to the Boulder area in 2016, and they've embraced all that Colorado has to offer. She loves the outdoors and enjoys skiing and hiking, but her favorite outdoor activity is cheering her kids on at their baseball and softball games. Ali and her husband have two incredible children, three cats, one english bulldog and two hermit crabs. There is never a dull moment in their home, and she absolutely loves it!
What makes her smile
Listening to my children's laughter, spending time in the mountains, giant snowflakes on a winter day and spending time with my family.
Ask her about
Her favorite Peloton instructor, her favorite sourdough bread recipe, and how music runs in her family.
Connect with Ali