Celebrating 40 Years of Impact
We can't get Journey's "Any Way You Want It" out of our heads! Last week's gala was an incredible way to commemorate our 40th Anniversary and engage the community in support of public education.
From the game show and remarks from Governor Polis to our wonderful speakers and the 5280s Band, the evening reminded us how important – and fun! – it is to celebrate success.
Together we raised over $400,000 to continue engaging students and empowering educators across the Boulder Valley School District.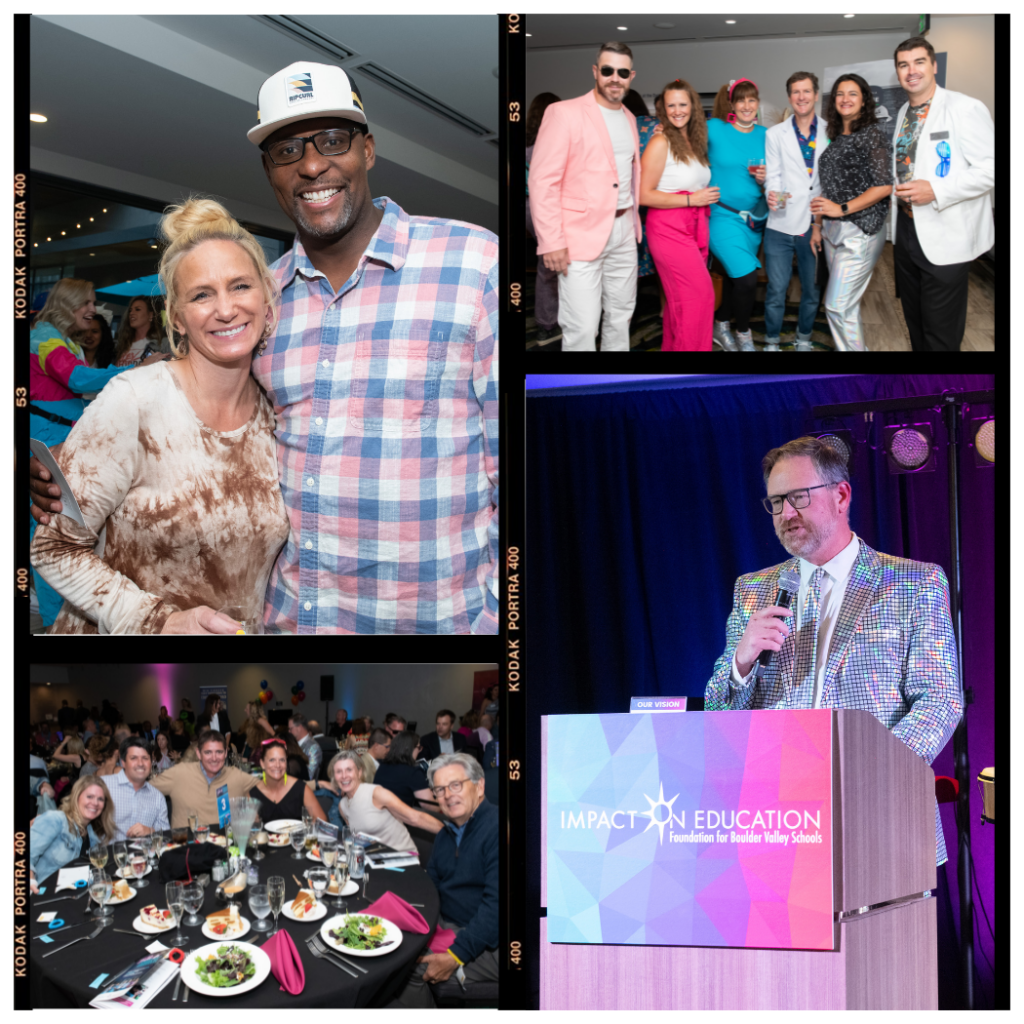 Click here to view more photos from the event.
OUR PAST, PRESENT AND FUTURE
Were you unable to attend? Watch this new video to learn a little more about how Impact on Education came to be and where we're headed.
We're grateful to have a strong community behind us. It's because of you that we're able to help BVSD students receive an excellent and equitable education. We all shine brighter together.
Thank you for being part of our work!
BEFORE YOU GO …
Impact on Education is a nonprofit organization, and we depend on our community to help us put our mission into action. We need your help to to provide opportunity and resources to 29,000 students and 4,000 educators in the Boulder Valley School District.