Crayons to Calculators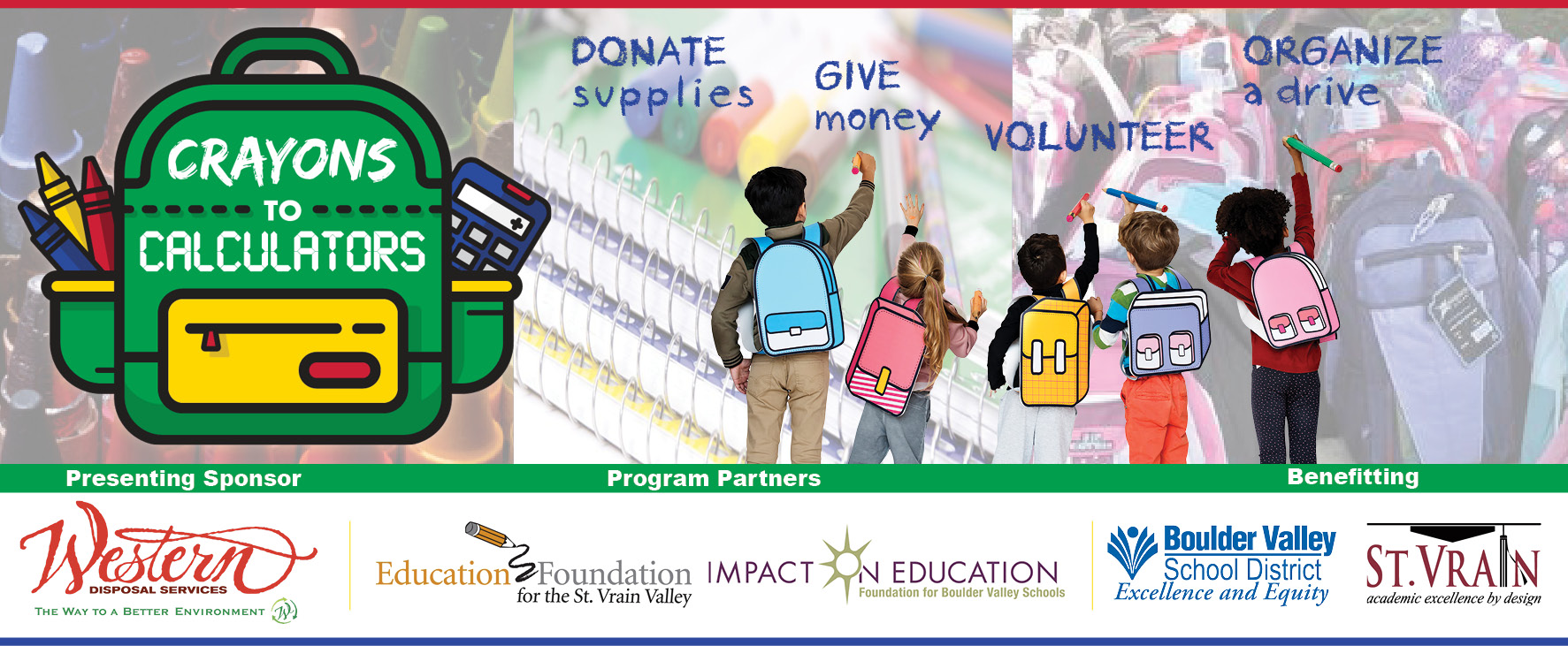 Crayons to Calculators is a school-supply drive created to ensure that local students head back to school with the tools they need to succeed.
Why we do it: There are over 11,000 kids in the Boulder Valley and St. Vrain Valley school districts who qualify for free and reduced lunch—an indicator of poverty. The cost of basic school supplies ($60–$80 per student), presents a financial burden for many of these kids' families. Crayons to Calculators aims to cut that cost and move one step closer to eliminating the achievement gap. Having the right school supplies is a critical first step to help a student achieve higher literacy levels, improve academic performance, and graduate. It also enables schools to operate more effectively.
Our goal: For the 2019-2020 school year, we will provide full backpacks to 11,000 students—pre-school through high school – across Boulder Valley and St. Vrain Valley.
Who are we? We're a collaborative partnership between two district foundations: the Education Foundation for the St. Vrain Valley, serving St. Vrain Valley School District and Impact on Education, serving Boulder Valley School District. Our beneficiaries are the students in both of the school districts – which together serve all of Boulder County.
Impact on Education is the fiduciary for Crayons to Calculators.
Please visit CrayonsToCalculators.org to learn how to donate supplies or money, or become a sponsor or to sign up to volunteer