Take My Teacher Home
Take My Teacher Home is a program dedicated to enhancing and expanding the learning day for struggling students in the early elementary school years. The program provides digital devices, pre-loaded with specialized lessons and readings by their teachers, to students for use after normal school hours.
Take My Teacher Home students take home iPods or iPod Shuffles to listen to the lessons in the comfort of their own homes. The recordings contain learning modules that are each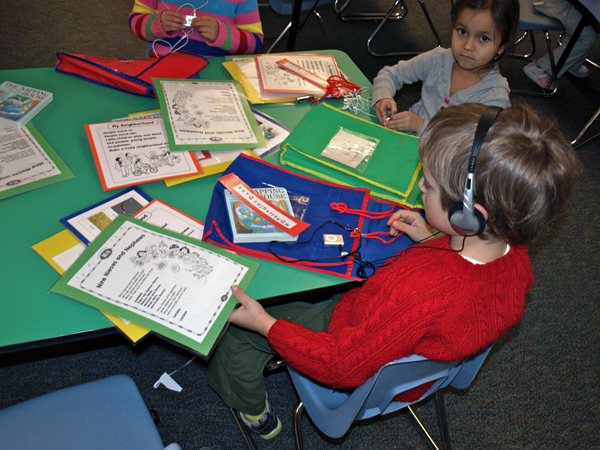 just 3 minutes long. They include the five components of great literacy: vocabulary, letter names and sounds, letter formation, music and rhyming, phoneme segmentation, and families. The teacher also sends home packets that reflect classroom instruction for the children to work on.
"The 'Take My Teacher Home'  [program] is great for intervention because it teaches the children many different skills that lead into their success in learning literacy. I have heard positive responses from parents, who state that the program motivates their child.  The students go home and listen to me teaching them just as if I were in their house!" – Kindergarten Teacher, BVSD
This project was based on an award-winning project from the Eugene, Oregon school district. The approach used in this project were recently recognized by two prestigious organizations: the ISTE "Kay L. Bitters Award for Excellence in Technology Education in PreK-2" (2007) and the International Reading Association "Presidental Award for Reading and Technology" (2008).