Published: March 26, 2021 |
By Karen Antonacci
Carly Hare's Pawnee name <i kita u hoo <i ]a hiks — which translates to "kind leader of men" — turned out to be prophetic as the Impact on Education board vice chair has made a career of navigating the intersections of philanthropy, identity and equity.
A family that values education
Carly is a citizen of the Pawnee nation and grew up in rural tribal Oklahoma. Her family placed immense value on education.
"Both of my grandfathers — one was full-blood Pawnee and one was full-blood Yankton — they were college graduates in the 1940s," she said. "My grandma that married my Pawnee grandfather … she went back to school in the 1960s because my grandfather said it was the best insurance policy she could have, to have an education and be independent and support herself and the family if she needed to."
Carly excelled in school, spending summers in STEM or basketball camp. By the time she graduated high school, she had a lengthy resume.
"I was class president then vice president and then started a tutoring program as part of my (National Beta Club) service and then was captain my senior year of the basketball and softball team but also the friendliest and most unique in my superlatives," Carly said before laughing. "Granted, we had the biggest class in 10 years at 50 kids."
Even though she graduated with a 4.0 GPA, Carly said she felt her education experience didn't adequately prepare her for her post-secondary experience.
"I didn't have the most rigorous high school education where it felt like I was challenged and tapped in ways that unearthed my interest in different areas. It was more the external science and math camps and the application-based projects I got involved in that were more of interest to me," she said.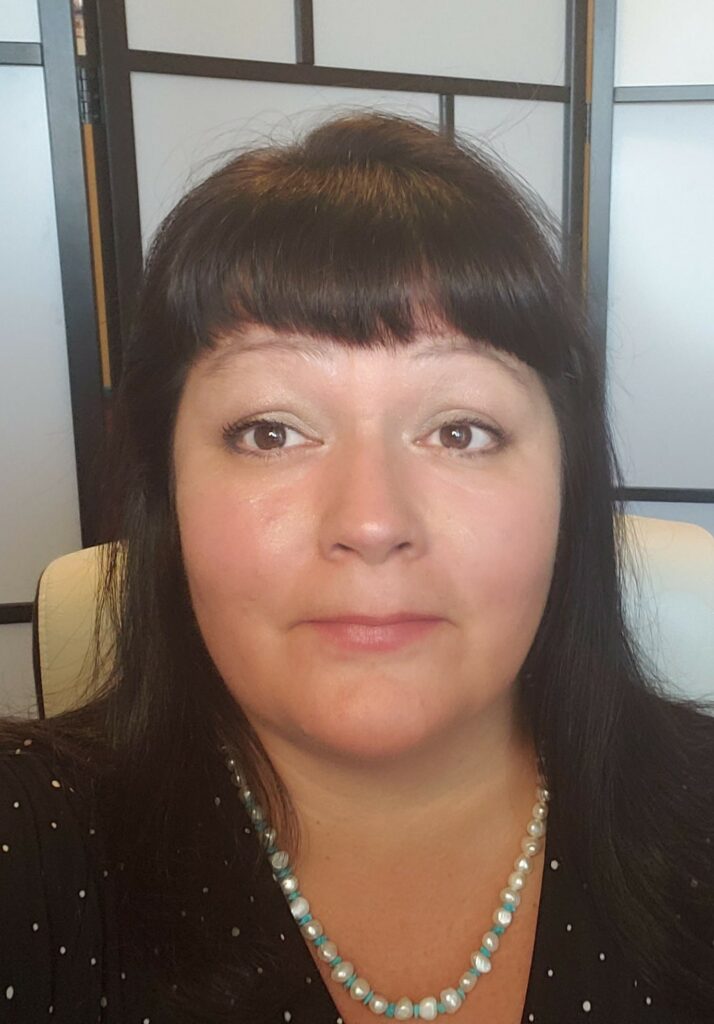 Building a career
Carly started at Colorado Mesa State College (now Mesa State University) on a full-ride scholarship as a biology major. By the end of her freshman year, she had lost her scholarship.
"It took me three semesters to figure out how to study and I made a major shift," she said. "I switched my major to mass communication and a focus on public relations and it took five years before I graduated. But it was a good shift, because I knew I could be a science communicator and I could understand math and science in a way that a lot of people don't have easy access to."
Carly had to work three jobs the rest of her college career to continue her education.
When she graduated, she started a long track record of working for national native nonprofit organizations including the Council of Energy Resource Tribes, the Native American Rights Fund and serving as executive director of Native Americans in Philanthropy.
She became aware of Impact on Education when she worked as a program director at the Community Foundation Boulder County. Additionally, Carly has served on the boards of numerous nonprofits and advised and educated philanthropic professionals about improving diversity and inclusion.
Focusing on the underserved
"Predominantly the last 11 years professionally I've been working on this movement that is asking how do we change philanthropic practices and relationships to center on traditionally underinvested-in communities," she explained.
Carly uses that expertise as the vice chair of the IOE board by leading on diversity, equity and inclusion work. That dovetails nicely with IOE's work to fill the gaps for BVSD students to make sure they have all the resources they need to succeed.
"I hope to be able to bring those resources, skills and frameworks into IOE around our internal culture and climate change we're going through with priority and commitment work, and then externally we are thinking about the evolution of how we are supporting students and the district at large," she said. "It is a really great way to bring what has been strategy and theory into actual practice."
In her career, Carly said she has learned that successful nonprofits go to the communities they serve for solutions to problems.
"We can't find a solution for other people and expect it to stick. No matter how well-intentioned and resourced we are, it won't be as successful as when we're in actual communication and partnership and discussion and active community building with the impacted and affected communities."
Helping students find their path
In terms of big-picture goals for Impact on Education, Carly draws from her own public school and collegiate experiences. She feels it's important that students have access to education that encourages critical analysis as well as offers opportunities for them to explore their passions.
"Education should allow students to be fully present, so the arts and culture and athletics are high priorities for me. I want to bring forward that really robust access to fully engaged students to see where they can thrive and the tools they need to succeed in the future," she said.
Setting students up to succeed in the future means supporting them as they transition to a postsecondary educational journey, whether it's a trade school, courses in leadership and small business management or a traditional college experience, Carly added.
"Those pieces I don't think were offered as readily or accessible 20 years ago," she mused. "Now, we can think about how we help people find their passion and pathways and outline what those could actually look like so you don't feel like you're stumbling through it all."