Behind the Scenes at the 2023 Impact Awards
Yesterday we held our 30th Annual Impact Awards celebration! This event honors an educator from each school in the Boulder Valley School District, and awards both an early career educator and longtime educator with individual awards.
The energy of our dedicated educators was incredible and the evening was a great success! We were honored to have the event emceed by Dr. Lora de la Cruz, Deputy Superintendent of BVSD, with special remarks by Dr. Rob Anderson, BVSD Superintendent.
This event was generously sponsored by BVEA, Premier Members Credit Union, Google, Corden Pharma, The Daily Camera and Lionsgate Event Center.
Browse some event photos or keep reading to hear about the evening.
56 School Honorees
Since 1993, the Impact Awards has recognized hundreds of educators – teachers, custodians, office managers, food service employees, crossing guards, and more – from each school across BVSD. Each school across the district selects an honoree for the event, someone who is going above and beyond and making an extraordinary impact on student learning.
Each honoree received an engraved award, a personalized poster and a $100 check (thank you sponsors!). You can meet all of this year's honorees in the graphics below.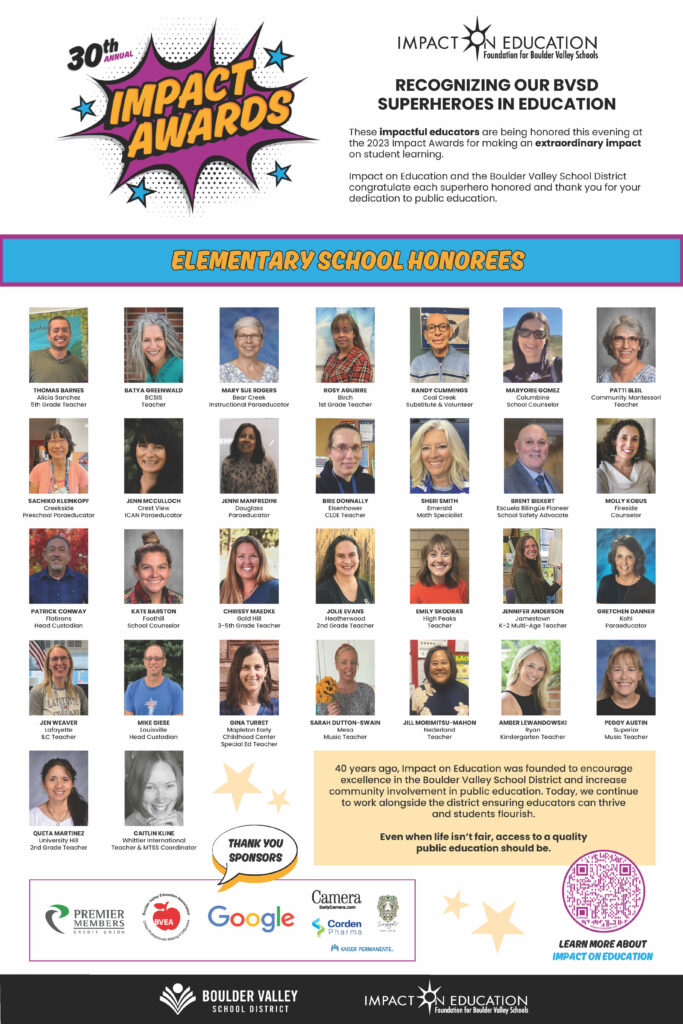 Early Educator Award
The 2023 Imogene Maxon Early Educator Award was presented to Sue Crowley, a fourth grade teacher at Alicia Sanchez Elementary.
Sue elevates each of her students to be more, achieve more, believe more, and do more than they previously thought possible.
Her nominator shared that, "in her first year of teaching, Sue already embodies the gold standard as an educator. While her 4th grade has a demographic and student population of varying backgrounds, opportunities, and advantages, Sue is exemplary at weaving in both academic instruction and social and emotional development."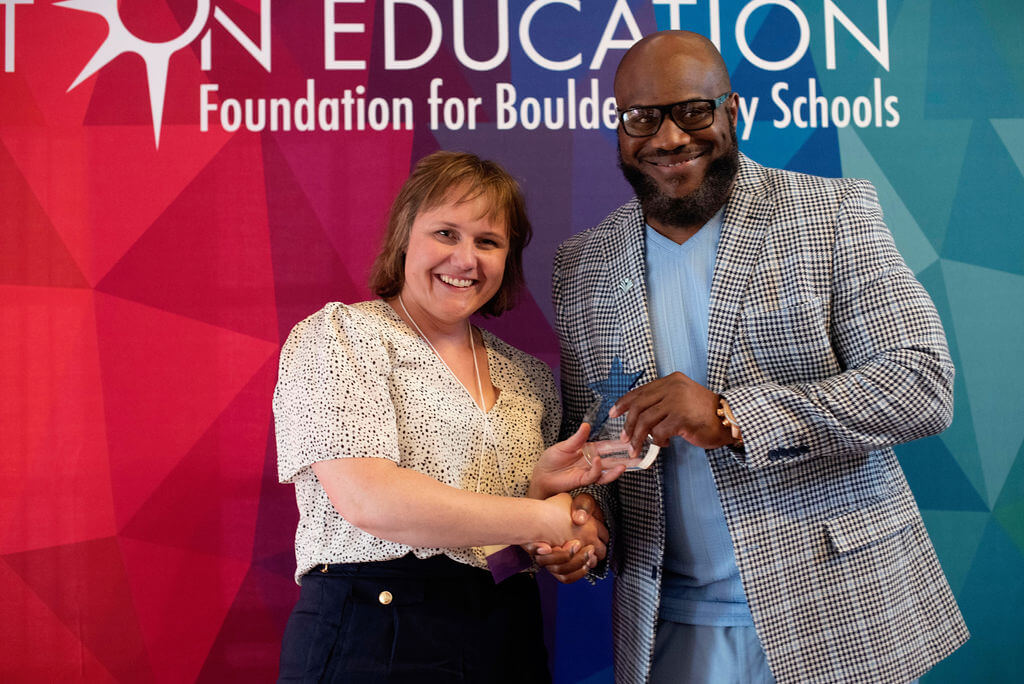 This award is financially supported by a legacy gift from Imogene Maxon.
Lifetime Achievement Award
The 2023 Blake Peterson Lifetime Achievement Award winner was Glen Einrem, a special education paraeducator at Monarch High School.
Glen is skilled at providing strong boundaries with students while also developing a loving and supportive relationship that they can rely on throughout high school and beyond. He demonstrates the heart of teaching every day.
As a paraprofessional of over 25 years, Glen has made a lasting and significant impact on the classroom, and a positive difference in the lives of hundreds of students. Glen has a gifted and profound way of interacting with and motivating students with emotional or behavioral differences. Education was not Glen's first career. It was actually his third. Learn more >>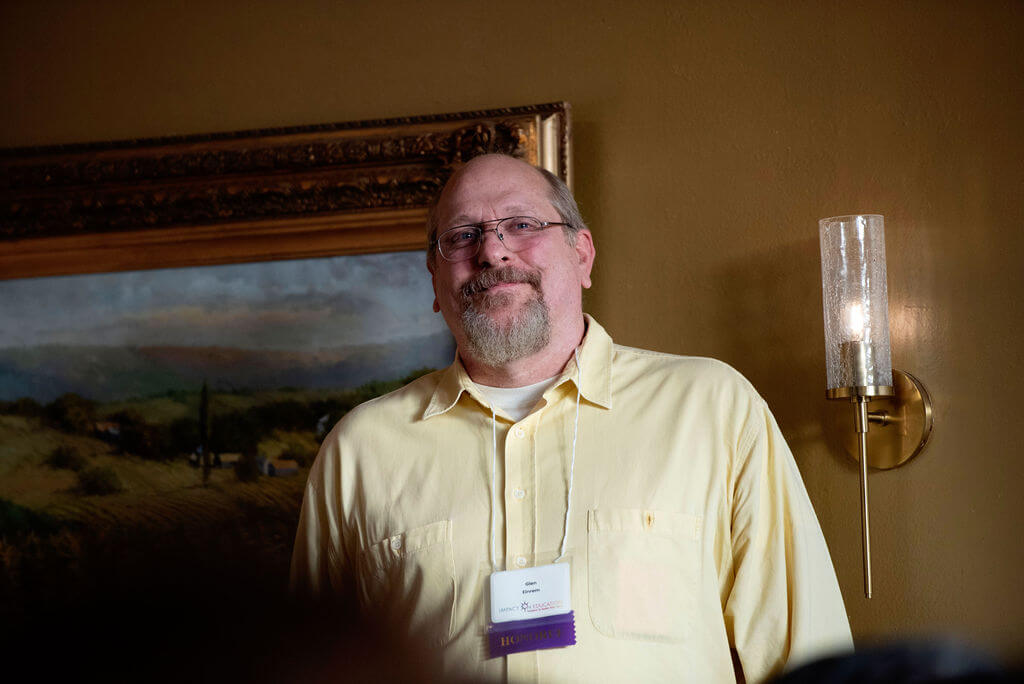 This award is financially supported and selected by the Peterson family.
The importance of educator appreciation
When we use the word educator, we're referring to classroom teachers, school employees, paraeducators, parent volunteers — anyone whose work engages and enriches the lives of our students. Recognizing these impactful individuals matters as it supports, validates, and encourages our educators to continue doing what they do best. It can also strengthen their commitment and the overall culture of their school.
While we're only able to recognize a small number of BVSD educators at the Impact Awards, we celebrate the hard work and dedication of each educator across BVSD throughout the year.
BEFORE YOU GO …
Impact on Education is a nonprofit organization, and we depend on our community to help us put our mission into action. We need your help to to provide opportunity and resources to 29,000 students and 4,000 educators in the Boulder Valley School District.