Published: April 12, 2023 |
How educator grants made a difference this year
Grants for classroom educators and schools are small yet powerful tools that can help fund creative and innovative ideas for educational projects, activities, and materials. Our Academic Opportunity Fund is a valuable resource for teachers and schools with limited budgets, but who are determined to provide the best learning opportunities for their students. 
In the 2022-23 school year we offered three rounds of grant funding that awarded $230,000 across 166 individual grants.
The program received over 220 grant applications from 45 schools across the Boulder Valley School District.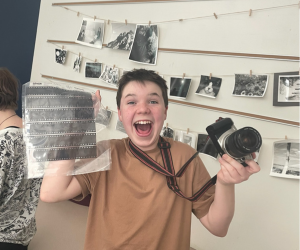 Opportunities for creativity and innovation
When educators are given the chance to apply for Academic Opportunity Fund grants, they are encouraged to think outside of the box and come up with new and exciting ways to engage their students. Grants this year provided funding for:
a science research seminar
3D printers for engineering classes
a district-wide reading challenge
a loom for construction class at Boulder TEC
STEAM fashion show
Helping bridge the funding gap
With limited school budgets, Academic Opportunity Fund grants bridge the funding gap for both educators and schools by providing additional resources that enhance the learning experience for students. This funding can help make classes more relevant and engaging and lead to improved student outcomes.
In addition to common requests such as books, tutors, and software, grants also provided funding for:
student and class transportation
flexible seating and calming corners
specialized equipment like cameras
adaptive equipment for unified PE classes
instrument repair across the district
Improving student outcomes
The Academic Opportunity Fund supports everything from classroom enrichment and virtual tutoring to field trips and books – anything that helps provide valuable educational experiences to BVSD students.
Our grants will reopen in the fall for the 2023-24 school year to support educators and students in BVSD.