Announcing Our 2023 College Scholarship Awardees
We're excited to share that we've funded over $40,000 in scholarships for Boulder Valley School District graduates this year, including $18,000 in scholarship renewals and $23,000 to graduating seniors in the Class of 2023.
Scholarship applications are reviewed by a group of trained community volunteers, and student winners are selected based upon their academic achievement, financial need, and other eligibility requirements.
$5000 Earl & Barbara Bolton Scholarship
The $5,000 Earl & Barbara Bolton Scholarship was awarded to Adriana Aguirre, a senior at Boulder High School. Adriana plans to study nursing at the University of Colorado Denver in the fall. Her scholarship award is renewable for up to four years, with the potential to fund $20,000 of Adriana's college expenses.
"I believe my education is the key to all of my future successes. My ultimate educational goal is to pursue a degree in nursing and help those who need assistance. I have always had a passion for helping others, I love to serve and give back to my community. And having a job that revolves around these values would make it so enjoyable for me."

Adriana Aguirre, 2023 Bolton Scholarship Awardee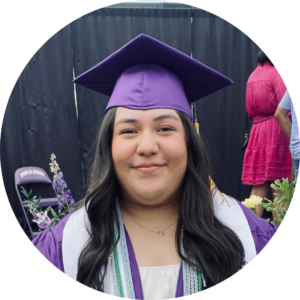 $1000 Dennie & Donna Wise Scholarship
One of Impact on Education's longtime scholarships, the Dennie and Donna Wise Scholarship, was endowed by a former board member to support students planning to pursue a vocational, technical, or community college education.
A $1,000 scholarship was awarded to Alexander Aguirre Jaquez, a senior at Boulder High School. Alexander plans to attend Red Rocks Community College in the fall to pursue a career as an electrician. This scholarship award is renewable for up to two years, funding up to $2,000 of each recipient's tuition.
"I enjoy working with my hands and taking things apart, and believe being an electrician will give me the opportunity to do both things. Being the oldest in my family has been tough because I have had to pave the way for myself and learn new things that I can share with my siblings. I will be the first in my family to go to college and I'm excited to start at Red Rocks Community College."

Alexander Aguirre Jaquez, 2023 Wise Scholarship Awardee
$500 Panther Pride Excellence in Leadership
Impact on Education administers this scholarship for Boulder High School. This year's Panther Pride scholarships went to Lille Sundberg and Ella Mortenson.
Independent Order of Odd Fellows – Boulder Lodge #9 Scholarships
Winners will be announced soon!
The importance of scholarships
We offer these scholarships to support Boulder Valley students in financial need who wish to pursue higher education. We're able to provide this type of important financial support thanks to generous community members.
If you'd like to discuss opportunities for planned giving, including bequests, gifts from a retirement account, charitable trust, or real estate, please contact darcy@impactoneducation.org.
BEFORE YOU GO …
Impact on Education is a nonprofit organization, and we depend on our community to help us put our mission into action. We need your help to to provide opportunity and resources to 29,000 students and 4,000 educators in the Boulder Valley School District.